Balance is key
Whether your style is more daring or discreet, matching accessories is essential.
Focus on one main point to highlight, as the ear, fingers, wrist or the neck and in the other parts, use more basic items to balance.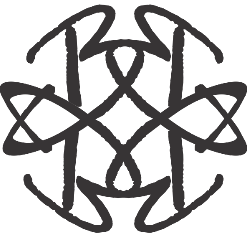 Check out some of our tips:
Bracelets
Several bracelets can be used by women with thin wrist.
Using silver jewelry, gold and pink at the same time is allowed!
Bracelets and rings look great together!
Rings
Small hands should use small rings and hands with long thin fingers should explore maxi rings
The stones used in rings, necklaces and earrings don't need to be the same color. The important thing is to clash
Earrings
Never use maxi earrings and maxi necklaces together! It is the height of exaggeration, even for someone with a long neck.
Face
For the long face the perfect earring is horizontal because it fills and gives more balance to the face
For a woman with prominent cheeks, we recommend earrings that help lengthen the face.
Round face? Use long earrings to give balance
Oval earrings works for all types of faces
Size
If you are using large earring don't use necklaces
If you are using small earring necklaces are acceptable
If you do not tie up your hair you should prefer to use long earrings with or without stones.
Eye Color
People with green eyes look great with earrings with green stones because they complement the eyes
Stones that emphasized shades of blue are ideal for those with fair skin and blue eyes;
Fair-skinned blondes: must wear yellow gold and matching stones according to eye color;
Color of the skin
For brunettes, white gold is recommended with dark stones such as onyx, which gives a nice contrast and silver is really good, as well
Rose gold is on the rise and combines with pink stones and fair skin.
For African-Americans, rose gold is better than yellow gold.
Blond people look great with earth tone accessories
Necklaces
Vertical line of necklaces is good to stretch the body's silhouette
Ladies with shorter necks should not invest in maxi necklaces when wearing closed shirt or use too tight chokers.
Never use maxi earrings and maxi necklaces together!
Why wear Statement Necklace (Maxi)?
It increases a simple look and gives you an "interesting feminine shine"
How to start wearing Statement Necklace (Maxi Necklace)
Simple t-shirt as a white t-shirt with jeans
Shirt 1) Closed collar - near the collar and more rounded
2) Open collar - close to the skin
During the winter you can wear with wool sweater as well a black dress
Never use maxi earrings and maxi necklaces together!